Why Stonz
We are Stonz.
Our vision is to connect kids to the outdoors daily no matter the weather. We make it easy to get outside with kid certified products for every season so children (and parents) can enjoy the open-air with comfort, security and the freedom to move.
We live our values each day by developing new products made specifically for children to make it easier for families to explore, making every adventure memorable and fun without the worry of getting cold or wet. We are guided by our brand promises to make playtime outside easy for parents and children with apparel, footwear and accessories that are: kid certified, made for developing feet, and vegan and non-toxic all with a 365 day warranty.
We are an earth friendly company that is committed to protecting people and this playground we call earth. Our commitment to the planet and our community is a huge part of who we are. Learn more about our sustainability approach.
Our story
starts in 2004.
Our story started with our CEO and Founder, Lisa Will. Lisa loved the outdoors and would bring her infant son on adventures with her. She quickly realized that getting outdoors with an infant was not as easy as she thought it would be. To make matters worse, his footwear always fell off leaving him cold and unhappy. Lisa searched the market for footwear that would keep up with their adventurous ways and help him stay comfortable in all-weather situations. Frustrated over not finding a suitable product,

Lisa decided to solve this problem herself and Stonz was born! She wanted all families to be able to play outdoors every day, regardless of the weather, and to have products that worked for children.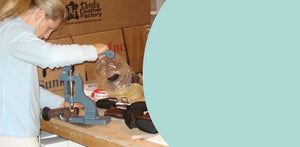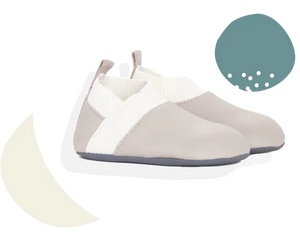 From garage
to international
brand.
Initially working out of her basement and garage, Lisa produced the first Stonz Booties and began selling them locally in Vancouver, Canada. Over the years, Stonz has grown and we've continued to develop high-quality products that kids love to make it easy to get outside. We are proud to say that today we are an award-winning company selling internationally in over 16 countries.
Certified by the
CPMA and the
APMA
Stonz is the only company that designs specifically for kids, and the only children's company to have a podiatric certification from the Canadian Podiatric Medical Association (CPMA) and the American Podiatric Medical Association (APMA) for supporting healthy, developing feet. Every Stonz product has its purpose.
We think of everything from a child's perspective – instead of shrinking adult-sized products to smaller sizes, our team carefully considers each product's shape, form, and how they move with each child.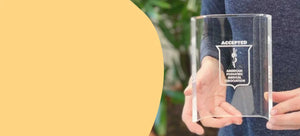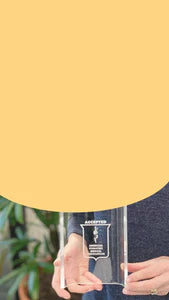 A step in the right direction.