Rain Boots
Regular price
$54.99
Unit price

per
100% waterproof: So their little toes stay dry and warm through endless puddle-jumping afternoons.
Toxic-free rubber: No dangerous chemicals for your kid. These are free of dangerous toxins, PVC, phthalates, lead, flame retardants & formaldehyde.
Warm and comfortable: The soft cotton lining makes these boots warm in colder weather. If you need extra warmth, add Rain Boot Liners to wear it all year round!
CPMA-certified to help their developing feet: These have grippy rubber soles with no heel, certified by the Canadian Podiatric Medical Association to help strengthen your kid's feet, support their lower back and avoid future back problems.
Easy to put on, take off & clean: With an extra wide opening these are easy for little fingers to put on, while the all-rubber surface cleans in a pinch even after muddy days.
All-vegan construction: No animal by-products were used in this product
100% waterproof: So their little toes stay dry and warm through endless puddle-jumping afternoons.
Toxic-free rubber: No dangerous chemicals for your kid. These are free of dangerous toxins, PVC, phthalates, lead, flame retardants & formaldehyde.
Warm and comfortable: The soft cotton lining makes these boots warm in colder weather. If you need extra warmth, add Rain Boot Liners to wear it all year round!
CPMA-certified to help their developing feet: These have grippy rubber soles with no heel, certified by the Canadian Podiatric Medical Association to help strengthen your kid's feet, support their lower back and avoid future back problems.
Easy to put on, take off & clean: With an extra wide opening these are easy for little fingers to put on, while the all-rubber surface cleans in a pinch even after muddy days.
All-vegan construction: No animal by-products were used in this product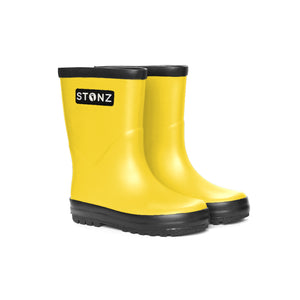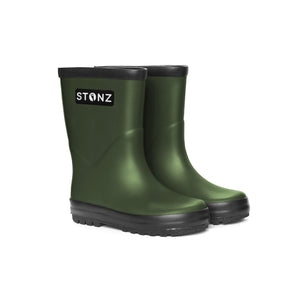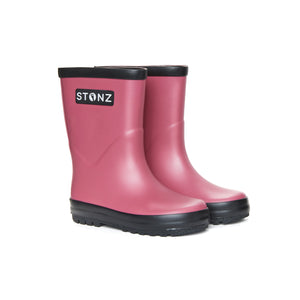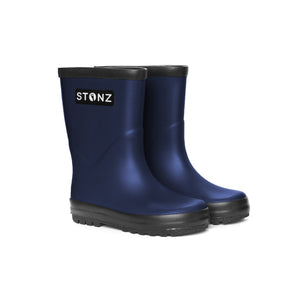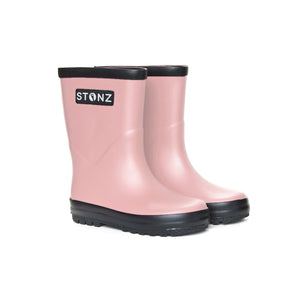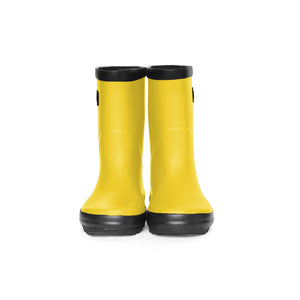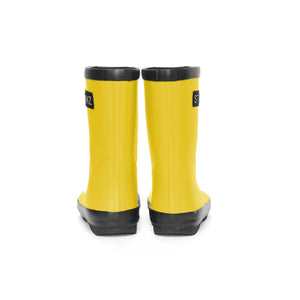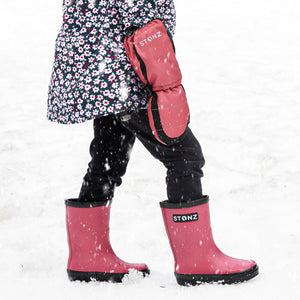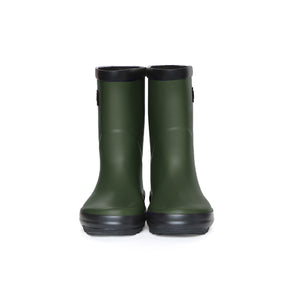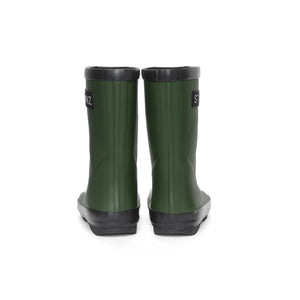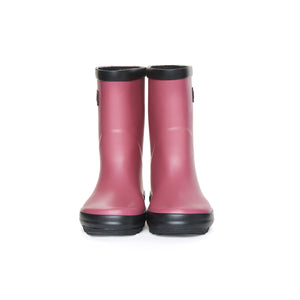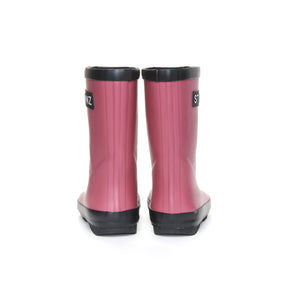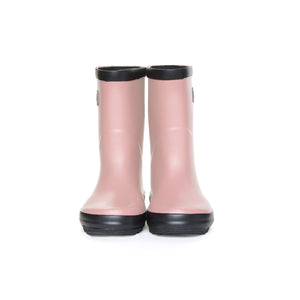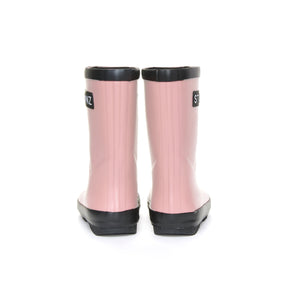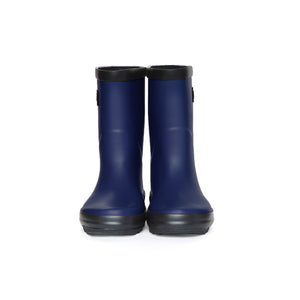 Hand wash with warm soapy water
Store in a cool, dry place, away from direct sunlight
If inner lining becomes wet, allow to air dry
If exposed to road salts or excessive dirt/mud, rinse with clean water and wash/dry as above.
Outer: 100% Natural rubber
Lining: 35% cotton 65% polyethylene
Vegan & Non-Toxic Materials
Love these boots!
Minimalistic design. Very comfortable for my son. Got the grey that would go with anything.
New Fave Boots!
I have a 7 yo, 5 yo and 1 yo, and these boots are absolutely a new favorite in our house. All three kids can get their own boots off and on, they survive nature school and all sorts of outdoor play, including tree climbing. The natural rubber and strong but also super easy for the kids to move in, even my youngest. We love them!
Awesome boots
Very high quality!! Our daughter is very active and is very hard on footwear. These boots very long lasting and she says they are very comfy!!
Great
We love these boots for both my 1 year old and 3 year old!
Indestructible
I'm sure we'll be buying a pair of these ever season!! He loves them, and they can definitely take a beating. Helps that they're cute af!